COACHING FOR ENDURANCE ATHLETES
Untapped Potential Coaching
Harness Your Untapped Potential
ENDURANCE Training for all skills levels
For endurance athletes of all skill levels who are looking to harness their full potential, Untapped Potential Endurance Coaching will guide you to a new level of fitness, while remaining injury free.
As a long time Ironman triathlete and marathon runner, Brian Sherlock understands the need for endurance athletes to have a proper training program customized to your goals and adjusted as you progress.
With 15+ years of coaching experience, he has helped those new to their respective sports as well as seasoned veterans looking for age group podiums or world championship qualifying times.
Brian coaches athletes in Triathlon, running, cycling, swimming, and other endurance sports.
Brian has coached athletes to Ironman World Championship qualification, Ironman 70.3 World Championship qualification, and Boston Marathon qualification.
In addition, all of his athletes have PR'd at all race distances under his coaching program.
If you're looking for a custom-tailored coaching program that will help you break through your plateaus without breaking your bank account, click the button below to book a call with Brian to discuss your goals.
15+ Years of Coaching Experience
With over 15 years of experience coaching athletes, Brian has helped those new to their respective sports as well as seasoned veterans looking for age group podiums or world championship qualifying times.
Exercise Physiologist
With a degree in Exercise Physiology and 20 years working with patients at a physical therapy organization, Brian understands the human body better than most. This intimate knowledge of proper movement and form allows his athletes to move more efficiently and with less risk of injury.
Physical Therapist Assistant
Brian is also a licensed Physical Therapist Assistant, which gives him the knowledge to help teach his athletes how to prevent injuries or recover from those nagging aches and pains.
A Coach Who Practices What He Preaches
Completed 18 Full Ironman races, including Ironman World Championship in Kona, HI
Completed over 2 dozen Half Ironman, Olympic, and Sprint distance races
2 time Best of The US National Triathlon Championship competitor
Multiple open marathon finishes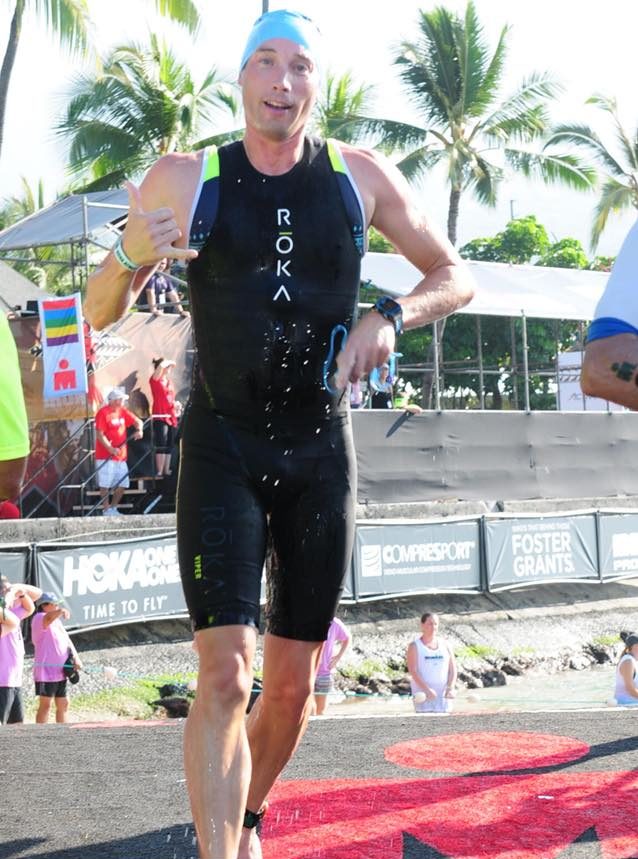 Real Words From
Real Athletes.
"I have worked with Brian for a few race seasons and would like to attest to his amazing coaching abilities. I have completed 10 half, a full and countless sprint triathlons, as well as multiple half and a marathon to date.
I worked with another coach that required a large fee and resulted in a number of physical injuries due to overuse.  I was promised a customized training plan that was not cooperative with my schedule. Times and mileages of the workouts never seemed to be geared towards my current abilities or level(s) of fitness. I was also constantly heckled to upgrade my gear and pressured into buying coach sponsored nutrition products
Brian is the exact opposite of the aforementioned. He is accommodating to your schedule even with last minute changes. He's approachable, friendly, sincere and willing to work towards goals you set for yourself. While working with Brian, I never felt beaten, broken down or low on energy. Each workout he designed seemed as a pick me up, rather than a tear down on my body. If there is anything you are unsure of or have questions to, he is quick to respond and knowledgeable. In the first two months of working together Brian was able to knock a full hour off my 70.3 time, setting my current personal best.
If you're looking for someone willing to work with you, keep your body injury free and helping you reach for personal best, I strongly suggest working with Brian for any and all your endurance training needs."
"The bottom line: I am going faster than I ever have across all triathlon distances and it all happened after I switched to Brian Sherlock Endurance Coaching. 
As a seasoned triathlete that has experienced a variety of different coaching methodologies and personalities, Brian Sherlock Endurance Coaching has been the best fit for me.  Coach Brian listens to my needs and creates a plan that caters to both my lifestyle and triathlon necessities.  
We have a special relationship.  Brian is not only my coach he is my husband.  We started our triathlon journey together over 15 years ago and I watched Brian grow his knowledge of both the sport and the idiosyncrasies of creating a training program.  A few years ago when I was ready to transition to a new coach, I approached Brian about coaching me.  There was no doubt that we both had a bit of apprehension taking our relationship to a new place.  The rapport between that of an athlete and a coach is a bit different from that of a husband and wife.  After some coercion, Brian agreed to take me on as an athlete with the understanding that if it didn't work for either of us, I could find a new coach.  It was one of the best decisions that I–we–have made. 
As a coach, Brian is attentive to not just needs and requests, but also the numbers.  When you tell him that you feel fine or that you're not tired and your TrainingPeaks numbers say otherwise, he digs deeper into the conversation.  I think this helps him to get to know his athletes on a different level.  He is a coach that can decipher what your body needs throughout the training process in order to perform well at the next event.  He creates programs that are specific to each athlete, there is no cookie-cutter programming coming out of this coach.  Brian is great at providing reasoning for his workouts, I know because I have a tendency to ask a lot of questions.  His background as an Exercise Physiology and Physical Therapy Assistant shine through in his training programs.  You can see the physiological goals as well as the injury prevention interwoven within the needed training intensity and volume.  There is no doubt that Brian Sherlock gets me as a person and as an athlete.  He rationalizes my irrational moments while readying my mind and body to perform at races."
We keep it simple for our athletes: Get everything you need to succeed for one low monthly price, with discounts on longer-term commitments.
Endurance Coaching
Ready to take your race to the Next Level?
Coach Brian Sherlock offers customized, 1-on-1 coaching programs for endurance athletes.
Weekly fully personalized workout schedule focused on improving fitness and preventing injury

Unlimited plan adjustments during the week as needed
Unlimited email/text communication
Phone/Skype communication scheduled as needed
TrainingPeaks Premium Account where workouts will be posted and tracked
Race Season planning
Race execution strategies and plan
& Much More!
Mobility Coaching
Ready to get your body moving the way it was designed to?
Coach Brian Sherlock offers customized mobility programs to help you improve function and performance, or to help reduce pain and tightness.
Weekly fully personalized mobility program targeting your specific areas of restriction

Unlimited plan adjustments during the week as needed

Unlimited email/text communication

Phone/Skype communication scheduled as needed

TrainingPeaks Premium Account where exercises will be posted and tracked

Free follow up zoom sessions to track progress

 

Strengthening program to help reinforce mobility gains and improve overall function

& Much More!